Deal Pharma Pals
Globalization, urbanization, and environmental change; ingenious infection flare-ups and epidemics have become worldwide dangers requiring an aggregate reaction. More than 150 countries are in the race for the development of vaccines, including India. Everybody is putting a sharp eye on the COVID-19 immunizations or vaccines to come out from the pandemic.
Therefore, a robust, risk-based environment monitoring program is required to provide sufficient information to the manufacturer and regulator to demonstrate that the aseptic processing environment is operating inadequate control and ensure the end-product meets predefined critical quality attributes.
The pandemic has made a phenomenal impact on the industrial world, where the supply chains have been adversely affected. The Pharma Industry has been at the forefront as it was their role that came under the spotlight. We have seen that a lot of meaningful action that has been taken as things were moving at a snail speed before have suddenly picked up pace in the efficient implementation and execution.
As such, the Attachi System has been deploying the MES solutions in the pharma industry for the last 14 years. The best approach is to plug-in or integrate all the PLCs and ensure that the data is captured in real-time. In other words, we implement the IIOT (Industrial Internet of Things) first.
In this context will highlight SOP's insight, its importance from a regulatory and organization point of view. Earlier, SOPs were usually not followed or written as per the standard; over a period, there had been a tremendous change in SOP and its design format. The perfect and effective written SOP is also a part of achieving the goals.
STAY SAFE, STAY HEALTHY

Harjit Singh Dhaul
Publisher & Editor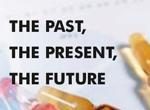 SOP – Past / Present / Future : If we go back approx. 10-15 years, the writing of SOP's was compact more…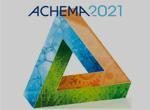 ACHEMA 2021 has postponed to April 4-8, 2022. This decision was taken after intensive discussions  more…
error:
Content is protected !!