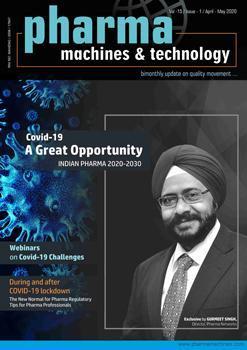 DEAR PHARMA PALS: Covid-19 is a new challenge to the mankind. It's very unfortunate and unexpected. Nobody has ever seen something of this scale at least in our lifetimes. This is easily the worst of all the disasters that have ever happened in the world. Besides affecting almost all humans and their activities across the world, this pandemic has hit almost all industries.
Indian pharmaceutical industry is facing an unprecedented situation. This is a unique challenge, and it calls for unique solutions to manage. This  pandemic is going to change everything – the way we look at things, the marketing, the manufacturing, handling of materials, staff and everything.
Since the government has enlisted pharmaceutical manufacturing as an essential service, we need to act swiftly and promptly to ensure continuity of medical supplies to avoid drug shortages. At the same time, we have to ensure the safety of the workforce in the manufacturing facilities. It's absolutely critical!
Now this pandemic has clearly shown as to how the entire world is dependent on India and why we are called pharmacy of the world. India has now definitely become a focus country when it comes to the new development and the supply of existing drugs. Another thing which is coming up during this pandemic is that we need to finish our dependency for raw material imports from China. We need to come up, and we need to have our own pharmaceutical API industry.
Covid-19 has taught us a lot of things, both on the personal level and as an industry. We now know what working from home really means. The industry has learned that automation and digitalization will be the way of work for the future. There will be lot of changes in the way we are working.
This issue of Pharma Machines & Technology is also unique in all respects, starting from a new masthead. It's a complete Covid-19 impact issue, with industry experts extensively discussing the challenges and opportunities. Stay safe, stay updated!
Harjit Singh Dhaul
Publisher & Editor