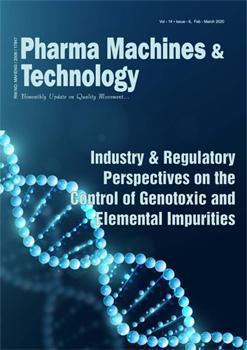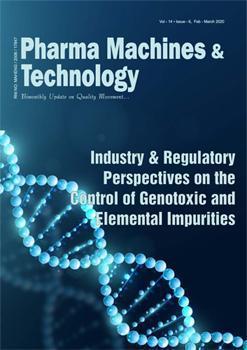 DEAR PHARMA PALS The exclusive in this issue of Pharma Machines & Technology presents industry and regulatory perspectives on the control of genotoxic and elemental impurities in pharmaceuticals.
The exclusive is based on the presentation by Dr. Atul Awasthi, Director – GTS MSAT AS, Pfizer, at the 8th Annual Global Pharma Regulatory Summit by CPhI Conferences. Dr. Atul Awasthi summarises the discussion on genotoxic impurities as control, scientific knowledge, and compliance.
Control of PGI's is one of the main reasons for major deficiencies in DMF's. Following ICH M7 step by step could make control of PGI's right first time. In depth understanding of the formation, fate and purge will facilitate selection of appropriate control strategy. This will reduce the assessment time and increase the chance that the DMF will become adequate with in ANDA first cycle review clock. Compliance with ICH M7 is required in post approval submission. The ICH M7 Appendix-1 provides applicable scope scenarios.
According to Dr. Atul Awasthi, the most significant challenges for the industry is the practical implementation of ICH Q3D guideline. Elemental impurity assessment presents new challenges which include determining how to assess or quantify the risks associated with factors such as water, container-closure systems and excipients. Defining where in the assessment process data may be required and identifying where risks can be determined to be negligible through a thorough scientific theoretical risk assessment also present significant questions. Requirement of costly and sophisticated instrument is also a challenge, especially for small scale companies.
Starting this issue we have introduced a new column by the name 'Discussion' wherein industry experts speak on various topics. Creating an agile environment to support sustainable growth is the topic of the first instalment. Read on…