Uhlmann India's New Office cum Assembly Shop
Uhlmann India's New Office cum Assembly Shop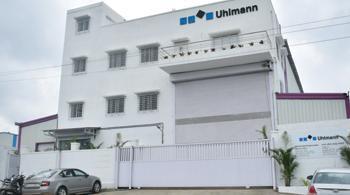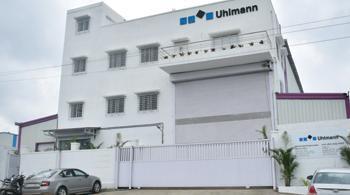 "Uhlmann is the market leader in high-class pharmaceutical packaging systems. We bring the same best-in-class quality equipment, service support and digital solutions, to the Indian shores. Our equipments are ideally suited to match the dynamic customer requirements across both geographies and demographics."
Mr. Michael Mrachacz
CSO & Managing Director, Uhlmann Pac-Systeme GmbH & Co. KG
"Our world is becoming more and more digital. That makes communication less dependent on time and place. We see many opportunities in this development. The location is also no longer an issue when it comes to training employees. Your personnel can build up pharmaceutical packaging know-how – anytime and anywhere – using our digital training platform LEON."
Mr. Klaus Braig
Director Sales, Uhlmann Pac-Systeme GmbH & Co. KG
"The exponential growth in volumes is instigating a dramatic change in our customer's business models, creating a stated need for highly efficient machines with greater levels of automation. This leads to a more process dependent operation rather than being person dependent, which was prevalent in the Indian pharma Industry. Also fuelling the adoption of newer technologies and processes are the latest drug regulations and global protective policies."
Mr. Sumeet Arora
Managing Director, Uhlmann India
Indian pharmaceutical industry has been bullish for many years now and was always in the purview of Uhlmann Pac-Systeme GmbH & Co. KG, the world leader in pharmaceutical packaging. Uhlmann finally took the plunge to enter into India directly, sensing the changing needs among leading pharmaceutical manufacturers for a range of machines which were a class apart from the other machine suppliers. Thus, Uhlmann India private limited was incepted in the year 2016 and began its operations in Pune, India.
On November 1st 2019, Uhlmann India's new Office cum Assembly shop premises in Chakan, opened its doors to their clientele across India. Aimed at supplying high quality precision Change Parts and faster turnaround service support, the full-fledged functioning unit is welcome sight for many Indian pharma giants. The facility was inaugurated by Mr. Parminder Dureja, Additional Director of Serum Institute of India, notably one of the largest vaccine manufacturers of the country.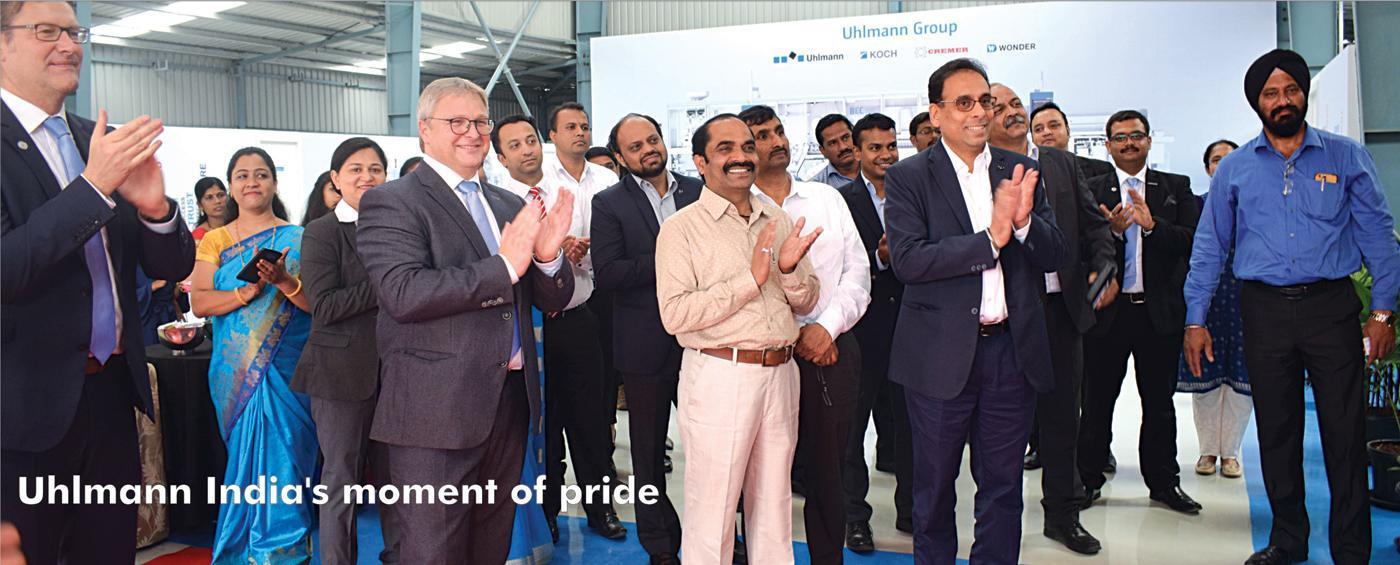 Uhlmann Pac-Systeme GmbH & Co. KG, is a leading global supplier for the packaging of pharmaceutical products in blisters, bottles, and cartons. They provide flexible and integral solutions for international pharmaceutical companies, generics manufacturers, and contract packers. On the basis of innovative packaging lines, services and digital solutions, Uhlmann sets standards in terms of quality, efficiency, and availability. As a total solution provider, the company offers consultation, project management, implementation, and services from a single source.
With the ever growing audit challenges and increasingly stringent regulations faced by pharmaceutical companies in India and other Asian countries, a superior technological partner with end-to-end competence along with Track and Trace integration through a single supplier responsibility will ease the process and ensure high compliance. Such proven solutions in developed markets will also build confidence in drug administration auditors on improved process control across Indian pharma units.
Uhlmann Pac-Systeme GmbH & Co. KG is part of the Uhlmann Group. Further members of the Uhlmann Group are:
Koch Pac-Systeme: Custom made packaging solutions and services for medical products, contact lenses and consumer products based in the Black Forest of Germany.
Cramer Special machines: Counting and packaging solutions and services for pharmaceutical, consumer and agricultural goods based in the Netherlands.
Wonder Packing Machinery: Economic packaging machines and services for pharmaceutical applications based in China.
Uhlmann Group is also a member of Excellence United, a strategic alliance of five family owned, German based companies who are all market leaders in manufacturing equipment used for the production of pharmaceutical products. Through this alliance, Bausch + Ströbel, Fette Compacting, Glatt, HarroHöfliger, and Uhlmann, have pooled their expertise to deliver top-quality, technologically advanced solutions spanning the entire value chain for the production of medical goods and pharmaceuticals. The alliance also operates a large-scale network with more than 900 service professionals worldwide which offers customers in every market a comprehensive portfolio of services.
Uhlmann India is headquartered in Pune with regional presence in Mumbai and Hyderabad.