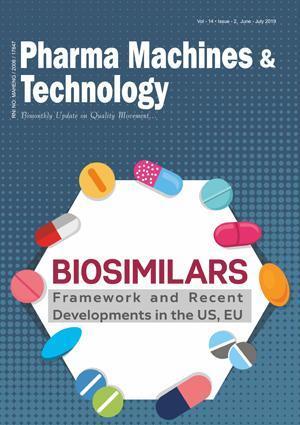 DEAR PHARMA PALS: The biosimilars market is set for high growth. The  estimate of the global  biosimilar market is $9.5-13 billion by 2022, despite the fact that over $90 billion worth of biotech-based medicines are expected to go off-patent in the next few
years.
As per the estimate by  McKinsey & Company, sales will potentially triple in size to $15 billion by 2020. The European market is  expected to continue to  mature and the US offers opportunities, despite many practical challenges. The EU has so far the highest  number of biosimilar  medicines approved  worldwide, not taking into  account the 96 and 66 follow-on biologics  approved in China and  India respectively.

The imminent launch of  adalimumab biosimilars in  Europe and developments  in the US are critical to the industry's prospects. AbbVie and Boehringer  Ingelheim have settled a  patent dispute in the US  over Cyltezo (adalimumab-adbm), a biosimilar of  Humira (adalimumab).
This is an important settlement as it resolves all Humira-related patent litigation in the US and provides access for another biosimilar manufacturer seeking to enter the US. Humira is claimed to be one of the world's best-selling drugs, recording sales revenues of $4.9 billion globally in Q4 2018.

The patent dispute between AbbVie and Boehringer has been long-standing. In February this year, the US magistrate judge asked AbbVie to produce evidence that the company was obtaining patents that could shield Humira from biosimilar competition.
This settlement expands the number of drugmakers that have agreed to wait until 2023 to launch their biosimilar versions of Humira in the US, including Mylan, Novartis  unit Sandoz and Pfizer.

Our exclusives in this issue on biosimilars in the US and EU, based on the presentations by Dr. Alexander Wittkopp, Hamm & Wittkopp, and Paul A. Braier, Greenblum & Bernstein, P.L.C., at CPhI's Pharma IPR Conference, cannot be better timed than this.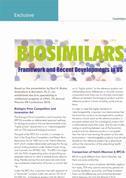 Framework & Recent Developments in US
Based on the presentation by Paul A. Braier, Greenblum & Bernstein, P.L.C., an established law firm specializing in intellectual property, at CPhI's 7th Annual Pharma IPR Conference 2018. Read more…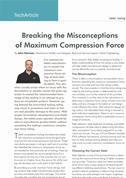 Breaking the Misconceptions of Maximum Compression Force
By John Norman, Mechanical Drafter and Designer, Technical Service Support, Natoli Engineering It is common for tablet manufacturers to exceed the maximum compression force ratings of their tooling to form a quality tablet.  Read more… 
How to control cleanroom environment
Cleanrooms are widely used in scientific research and manufacturing. They act as a place to minimize airborne contamination, while strictly controlling factors like temperature and humidity. Read more…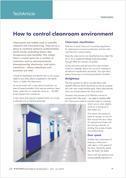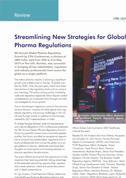 8th Annual Global Pharma Regulatory Summit
8th Annual Global Pharma Regulatory Summit by CPhI Conferences, a division of UBM India, held from 29th to 31st May 2019 at The Lalit, Mumbai, was successful in bringing all key stakeholders, regulators  and industry professionals from across the globe on a single platform. Read more…
8th Annual InnoPack Pharma Confex
CPhI Conferences, a division of UBM India, once again presented India's
largest pharmaceutical packaging platform for the industry, its 8th Annual InnoPack Pharma Confex, held from 21-22 May 2019 at Sahara Star, Mumbai. Read more…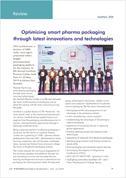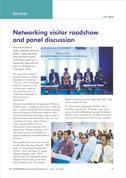 Pharma Pro&Pack Expo Road Show
Pharma Pro&Pack Expo| analytica Anacon India | India Lab Expo
kicks off 2019 visitor roadshow series on a successful note with an event in Mumbai on 17th April, 2019.  Read more…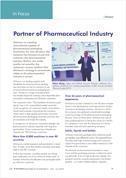 Partner of Pharmaceutical Industry
Uhlmann is a leading international supplier of pharmaceutical packaging machinery. For over 60 years, the company has focused on just one customer: the pharmaceutical industry. Multum non multa;  quality not quantity:Read more…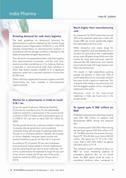 INDIA PHARMA
The draft guidelines on distribution practices for pharmaceutical products released by the Central Drugs Standard Control Organization  CDSCO) in July 2018 stipulate transportation of pharmaceutical Read more…
GLOBAL PHARMA
A team of international scientists has discovered common molecular targets across multiple strains of Group A Streptococcus bacteria (Strep A), offering hope for the development of a global vaccine. Read more…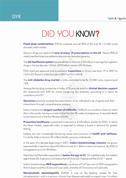 DID YOU KNOW ?
Fixed-dose combinations (FDCs) comprise around 50% of the over Rs 1.3-lakh-crore domestic retail market.
Generic drugs are used to fill nine of every 10 prescriptions in the US. Nearly 90% of  medicines that American patients take are non-branded generics. Read more…