The FIRST OnLine edition of 3rd Arab Pharma Manufacturers' Expo redefined the business process for trade attendees from 24 countries
Healthcare manufacturing has remained a top priority globally; even during the COVID-19 pandemic, the pharmaceutical companies have continuously invested and expanded the pharma manufacturing facilities worldwide.
The FIRST OnLine edition of the 3rd ARAB PHARMA MANUFACTURERS' EXPO 2020, focusing on Arabic countries in the Middle East & North Africa (MENA) region, drew the attention of buyers and trade professionals from 24 countries to meet virtually with the exhibiting companies for business networking and attend the technical presentations. The OnLine exhibition was COST-EFFECTIVE and integrated with all the bare essential features for the exhibiting companies to generate optimum output to display and communicate. Sixty-seven companies from 8 countries exhibited their products/services, under 470 sub-categories, under 18 significant sections.
The Buyers from Algeria, Egypt, Iraq, Israel, Jordan, Lebanon, Libya, Mauritania, Morocco, Palestinian Territory, Qatar, Saudi Arabia, Sudan, Syria, Tunisia, Turkey, Yemen, UAE. had registered and attended the OnLine Exhibition. The pharma manufacturing professionals from other countries like UK, USA, India, Kenya, Ethiopia, and Nigeria had also visited and experienced the first-ever OnLine exhibition on the advanced pharma manufacturing technologies focusing on the Arab region.
More than 45 LiVE technical presentations addressed the latest trends and current practices of pharma manufacturing technologies by exhibitors spanning over six days. The OnLine Exhibition had remained highly resourceful for the pharma manufacturing fraternity to acquire the technology-based information.
Overall, the Exhibitors have appreciated the novel concept of the OnLine Exhibition, as it applies all the latest technical aspects to offer the optimum business networking domain bypassing all the limitations (Social Distancing, Travel, Logistics, Vulnerability to infectious diseases, and many more associated risk factors).
Outstanding benefits of the ARAB PHARMA MANUFACTURERS' EXPO 2020 (OnLine Exhibition) are to accelerates instant business connectivity, global exposure without any geographical barriers, ease of accessibilities and business networking through Mobile / Laptop / PC, longer exhibit hours, negligible investment, options of affordable packages for cost-effective participation, and the most important is to bypass several other associated COSTS (Travel, Logistics, Accommodation) and TIME.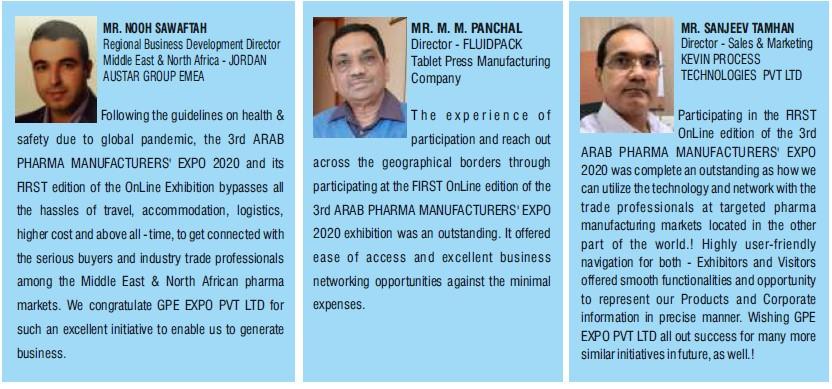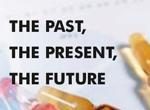 SOP – Past / Present / Future : If we go back approx. 10-15 years, the writing of SOP's was compact more…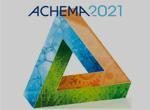 ACHEMA 2021 has postponed to April 4-8, 2022. This decision was taken after intensive discussions  more…