Pharma Pro&Pack Expo Hyderabad edition postponed to September 2021
Due to the rampant spread of COVID-19 in the country and the consequent travel restrictions imposed by the Government of India, show organiser Messe Muenchen India together with the Indian Pharma Machinery Manufacturers Association, have announced the postponement of the Hyderabad edition of Pharma Pro&Pack Expo to 23-25 September 2021. 
The trade fairs were originally scheduled from September 17–19, 2020, at Hitex Exhibition Center, Hyderabad. However, considering our stakeholders, exhibitors, and visitors' safety, the show organisers have rescheduled the trade fairs. The postponement decision is based on industry feedback received through the extensive survey conducted by the organiser. 
Mr. Bhupinder Singh, the CEO, Messe Muenchen India, explained, "Owing to the restrictions enforced by the Government of India on travel and mass-gatherings, September 2020 is no longer a viable option to organise Pharma Pro&Pack Expo." Mr. Singh added that "Health and safety of everyone involved in the trade fairs is our prime concern. For the upcoming edition, we will strictly follow government directives and standard operating procedures to ensure a safe environment to conduct business at our trade fairs." 
Mr. Mahendra Mehta, President, Indian Pharma Machinery Manufacturers Association, also commented on the postponement, "Keeping the safety of stakeholders, exhibitors and visitors at priority, postponement of the 2020 edition is a radical decision. The industry will have a great experience under better circumstances and it will make the 2021 edition a greater success" Pharma Pro&Pack Expo will bring together professionals from various verticals to foster businesses globally in the upcoming edition, scheduled in September 2021 at Hitex, Hyderabad.
About Messe Muenchen India Messe Muenchen India is a fully owned subsidiary of Messe Muenchen GmbH, founded in 2007 with a full time workforce of over seventy professionals. It organizes various B2B trade fairs across various industrial verticals to bring professionals from across sectors together for business, learning and networking opportunities. Messe Muenchen India works closely with industry stakeholders to deliver well researched and professional trade fairs keeping in mind the priorities of the customers. With its head office in Mumbai and regional representation in New Delhi, Bengaluru and Chennai, Messe Muenchen India bring professionals from across sectors together for business, learning and networking opportunities.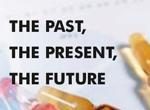 SOP – Past / Present / Future : If we go back approx. 10-15 years, the writing of SOP's was compact more…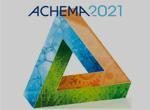 ACHEMA 2021 has postponed to April 4-8, 2022. This decision was taken after intensive discussions  more…