If we go back approx. 10-15 years, the writing of SOP's was compact. Employee can complete SOP in two pages. SOP was usually simple instructions, micro-level details considered routine practice, and usually was not part of SOP. Some examples:
When SOP says to 'Load vials on the vial loading platform of a washing machine', the process of opening a vial box, removing vial tray, and loading it on the platform by using a pusher was considered an inherent part of the practice and did not require to mention it separately. These detailed instructions are now mentioned in the current SOPs.
When SOP on filling machine instructs to 'check for needle centering', the process to check all needles of filling stations whether it has inserted in the center with proper depth in vial or ampoule without touching edges was considered an inherent part of the process, it was not required to write in micro details steps. These detailed instructions are now mentioned in the current SOPs.
When SOP says to take "printout of the process cycle", the process of placing papers in a printer, checking proper alignment of papers, and an adequate number of papers was considered an inherent part of the printing process. Accidently someone somewhere makes a mistake, and one print gets missed from a set of pages. In current SOPs, all the detailed instructions of placing pages in printer, check an adequate number of pages and its alignment, and check the total number of pages printed is mandatory to write.
There was no fancy of process flows, diagrams, photographs to include in all SOPs. Some important SOPs do have diagrams, photos but the usual SOPs were plain simple text. Skills of operators were more important than what was written in SOPs.
Alarms usually listed in SOP, but alarm handling procedure was not a detailed part of SOP as in current SOPs.
Screenshots of MMI were not there as there were no big MMIs and SCADAs except for a few critical types of equipment like Freeze dryers and autoclaves.
However, the details' levellevel of details was varying with the size and type of companies. The giant and reputed companies may have detailed SOPs. 
SOP today is highly detailed and advanced, with all information one can quickly know about diagrams, photos, tables, process flows, schematics, screenshots, attachments, annexures, etc. BUT SOMETIMES DIFFICULT TO FOLLOW
SOP today is a great weapon to comply regulatory observations, almost all observation's one of the important CAPA is to 'REVISE THE SOP'. Revising SOP every time against an audit observation may make it complicated and difficult to follow. Putting an instruction every time against an auditan observation comes makes SOP full of instructions and makes it a wish list to be followed, this makes it  and sometimes practically not possible to follow.
The Current detailed SOPs are not inadequate; they are excellent and provide a lot of insight to the readers for equipment or process operation. There is no need to be an expert in following current SOPs as it is human friendly and can take care of major human errors. The detailed instructions do not let anything to get change. However, there may be possibilities of both PRO and CON in current SOPs. While going through the SOP very carefully, one must understand the instructions to achieve as intended. Each of us must pay the price to honour the efforts put by the writers for making the SOP as perfect as possible and making every effective execution to avoid deviations. 
DOES PAST COMPLIANT SOPS IS NON-COMPLIANT TODAY? DOES CURRENT COMPLIANT SOPS WILL BE NON-COMPLIANT IN THE FUTURE? WHY?
No technology is permanent in this world. The current technology will always replace with the latest. Today's fully compliant SOPs can be non-compliant in the future. There are always ongoing minor/significant changes, knowingly / unknowingly done by operators/supervisors in procedure /practice. These changes are made after observing the operators while operating the equipment, followed by CAPA. A newly designed SOP for equipment or process is prepared with initial assessment and available knowledge which baseline assuming and makes it easy for execution production.
Over time, it makes the actual process slightly different from what is written in SOP, and nothing wrong with it, as change is an inherent part of any process.
1) Earlier, Company used logbooks to keep the records to enter and exit in the production or critical area; today, it is replaced by biometrics systems. Some companies still may continue with both logbooks as well as biometric records. CC TV is also a part of it.
2) Earlier, the operators maintain the records by manually reading the data at a specified time or intervals. These manual records are replaced by automation and digitization,
In both cases, the manual process is replaced by digital; therefore, it has to periodically reviewed for procedure VS practice gaps or may lead to deviations. 
SOPs are essential documents of the pharmaceutical industry and required for smooth and intended operations. It has an inbuilt answer to the question raised by regulators or auditors that 'WHERE IT IS WRITTEN IN YOUR SOP?'. The SOP writing and revision requires skills, and experienced personnel should write it. It should be detailed enough to guide properly and avoid tons of instructions and information, Making it overlong and monotonous to refer.  SOP revision should be holistic and provide an opportunity to perform a detailed gap assessment to make it compliant with the current system and practices. One must not forget the referring SOP in depth can avoid: deviations, audit observations, lengthy investigations, and high profile CAPAs which in turn makes SOP complex. So, follow the SOPs and make others do so.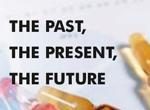 SOP – Past / Present / Future : If we go back approx. 10-15 years, the writing of SOP's was compact more…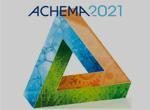 ACHEMA 2021 has postponed to April 4-8, 2022. This decision was taken after intensive discussions  more…