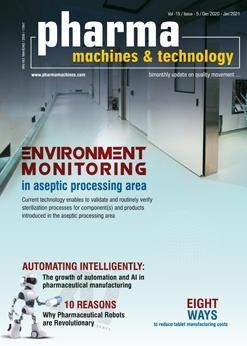 Deal Pharma Pals
Many are convinced 2020 was a disastrous year, the worst in the history of humankind. Among all was the Covid-19 pandemic that infected almost 30 million people and killed nearly 10 lakh worldwide and moving on. The major of the world population has experienced the pandemic for the first time and learned a lot.
We have moved into 2021 with hope & confidence. The hopes of COVID -19 Vaccine, More than 50 countries launch Covid-19 vaccination campaigns from December 2020, India's biggest vaccine rollout begins as Serum Institute of India's ships fifty five Lacs dose. Not only the wealthy countries, but the vaccines will also reach to poorer countries by this quarter many manufacturers are in discussion with WHO.
In this context, we had discussed on Environment monitoring in the aseptic processing area is performed in the 'aseptic' processing area, preventing contamination by excluding microorganisms during processing. Many pharmaceutical companies embrace automation and other digital-based technologies such as those connected to data-driven decision-making to create process efficiencies and to remain competitive. To confer the maximum advantages from automation, artificial intelligence can assist with optimizing the automation process.
Robots have become increasingly popular across all industries. While the manufacturing sector remains the most prominent, other areas recognize the benefits of these machines. Considering how these machines have supported the sector through the COVID-19 pandemic, that number could be higher. Here are ten reasons why robots are so revolutionary for pharmaceuticals. Let us learn the importance of elogbooks in the Pharmaceutical Industry. The industry has been developing the logbooks per SOP's only for auditors and CGMP Practices; many Pharma companies are getting FDA warning letters. eLogbook's given enough importance because they want a 360-degree view of the equipment, area, and operations.
STAY SAFE, STAY HEALTHY

Harjit Singh Dhaul
Publisher & Editor