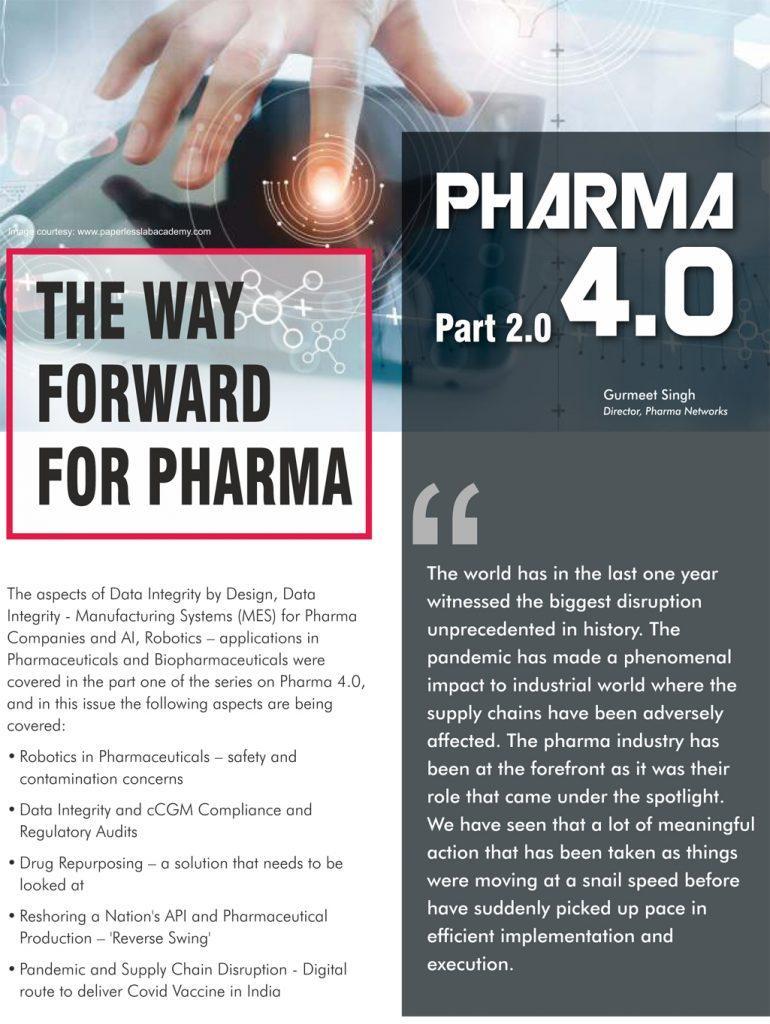 Robotics in Pharmaceuticals – to address safety and contamination concerns
The need of the pharma industry today is much higher and different than the simple automation. There is a growing need to keep the humans away from the drug substances for reasons of safety in the process of drug substance manufacturing. There is a need to provide cost effective flexible applications.
The pharmaceutical industry needs robotic applications for their ability to perform tasks that are beyond human capabilities. There is a clear trend towards changes in the design automation and application resulting in increased interaction with the robotics.

The manufacturing processes of the drugs may have certain harmful effects where substances that are biohazardous, radioactive and even toxic in nature are used. Therefore, due to the reasons of ensuring human safety on one hand and addressing the human contamination on the other hand, there is an increased need for use of robotics in the manufacture of pharma and biopharmaceuticals. The pharmaceutical industry needs robotic applications for their ability to perform tasks that are beyond human capabilities.
Pandemic and Supply Chain Disruption
It has been reported in media that there will be a requirement of as many as 350 large freezers, football ground-size land to handle the Pfizer's vaccine once it is ready for the patients. There will be need for cold chains, reusable temperature-controlled containers which need to be designed on an emergency basis. Each of these boxes would hold 1,000 to 5,000 vaccine doses. The temperature conditions will be minus 70 degrees Celsius. How many countries in the world can handle this kind of a supply-chain challenge, even if it is said that the vaccine is available in adequate numbers?
We all know that the product integrity and product efficacy depends upon the stability studies conducted on the drug product and these conditions of temperature and humidity have to be maintained and respected for the product to remain potent and efficacious through the entire length of supply chain, i.e. from in-production stage to storage, to transportation and then till the time the vaccine is administered to the patient. We all know the importance of the last mile, which in developing countries including India remains a big challenge 
The enormity of supply chain and product handling is a daunting task to say the least. There is an urgent need to establish and redo the cold chains and see that cold chains that are already in place are inspected and ensured that they work properly as and when we have the vaccine ready.
We must not forget the importance of maintaining these conditions when the vaccine is transported from the manufacturing unit somewhere in the US or Europe or even in India like the Serum Institute Pune. The entire personnel handling the critical vaccine storage and handling are educated of such conditions and they ensure the compliance at every stage as we all know that the strength of the strongest chain lies in its weakest link. 
Digital route to deliver Covid Vaccine in India
Many questioned when Nandan Nilekani mentioned that we will need digital route to deliver the covid vaccine and people commented as to what would happen to the patient privacy clause and also observed that India has done exceedingly well in Polio vaccination programme all these years, and therefore what all this noise is about having a digital route?
Well, the answer is simple – the polio vaccination is administering few drops orally and that too in a situation where the temperature conditions required are much easier, and the scale of operations is among children in the age group of less than 5 years and pregnant mothers, which is a much lesser number in the vicinity of 50 to 60 million. Whereas, here we are talking about vaccinating 1.3 billion people and may require to be administered 2 shots,  and mind you, there is very good possibility of administering this Covid vaccine year on year as we do understand that we might have to live with this virus for some years and we do not know how many.
It is noteworthy to quote here Mr Nandan Nilekani – Chairman Infosys, when he observes that "We do not know which vaccines will work. So, we have to choose them dynamically. We simply are not geared for this kind of vaccination because this is adult vaccination at a scale which we have not done ever before."


There are different types of vaccines. The vaccines developed by Pfizer with BioNTech and the Moderna are based on a technology called messenger RNA that requires very deep cold storage at (-) 60 deg C to (-) 80 deg C, which will be a bit difficult for most of the countries including India.
But then there are other vaccines that do not need such low temperatures. They can be at minus 10 degrees. The vaccine being developed by AstraZeneca-Oxford, which is Serum's vaccine, is going to be made in large volumes and it requires a normal minus 10 degree C kind of temperatures."
Temperature control is one of the challenges that the world faces in handling this virus effectively and efficiently in order to ensure that we defeat the pandemic collectively – with understanding the technology and educating the supply chains.
We must not forget that a vaccine that is administered by injecting certainly requires a higher level of skillset than administering polio drops which is a whole lot easier proposition. We are surely going to need skilled personnel in the last leg of administering the vaccine. The figure came up to have at least 200000 skilled personnel to administer the covid vaccine to make the program a success. Mind you, we still need to address the other medical situations and normal disease ailments in parallel. 
Digital route would facilitate record keeping, monitoring, and also may be required as an evidence for individuals when they travel and access the common facilities like hotels, restaurants etc. Holding such certification of having taken the vaccine shots might become a minimum requirement, as we have the passport or the Aadhar card or a unified identification number, in countries across the world. 
This certification can then be linked to these Unified Identification Number. 
Drug Repurposing – a solution that needs to be looked at
Drug repurposing has been a much googled word and concept that we have observed in the recent pandemic. Well, for a lay person the drug repurposing means drug repositioning, reprofiling or re-tasking, which is a strategy for identifying new uses for approved or investigational drugs that are outside the scope of the original medical indication.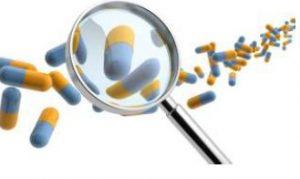 We saw some of the old drugs like the Hydroxychloroquine salts, Dexamethasone, aspirin and some of the ARV drug like Ritonavir, Lopinavir, Ivermectin, Darunavir and their combinations, and, of course, Remdesivir, Favipiravir etc., came in for emergency use. This strategy offers various advantages over developing an entirely new drug for a given indication.
The world witnessed a sudden surge in demand of these drugs. We did see that some of these old drugs were seen as providing some relief to the Covid fighting patients. 
Reshoring a Nation's API and Pharmaceutical Production - Reverse Swing
The start of the current century saw large swing towards the globalization and benefits thereof. There are, for sure, many benefits to be drawn from out-sourcing, which did mean tremendous cost savings and efficiencies. However, various concerns resulting from supply chain disruptions driven by the Covid-19 pandemic have pushed nations across the globe to redraw their global supply chains to resume more domestic manufacturing, aided by new technologies and equipment that can reduce costs.
There have been serious discussions in various countries in Europe and the US where there are idle or under-utilized capacities, which are being looked at for restarting, which will mean production closer home, better control and to ensure timely deliveries and reduced dependence on a few countries like China and India. This will also mean that the costs may go up, but at the same time it will provide the much-needed job creation in these countries, and the world moves back to a more conservative one with in-house production. Well, all this sounds very nice, but is the world prepared to move towards making everything in-house? As we see the trends and the journey travelled so far, the reshoring or the reverse swing, as I prefer to call it, can at best be an interim knee-jerk reaction. In the world today, there are many factors that are responsible for such decisions which have long term ramifications.
The countries in the West are concerned about the highly polluting chemical manufacturing processes and also the radiation fallout of the cancer and other hormonal drug substances. There will be dependencies in the West for manufacturing and handling such substances, which will keep the supply chains intact that have been created over a period of over 5 decades now. Let me also add a caveat here that, for sure, there will be a shift in covering your requirements from a more reliable region/country as we go forward from here. We have all witnessed how Indian Pharma rose to service the Hydroxychloroquine to various countries globally when the drug substance was identified under repurposing candidate for Covid-19. 
Pharma 4.0 – a way forward
The world has witnessed now, especially in this pandemic, the importance of pharmaceutical industry and this is going to increase as we go further. We have witnessed how the pharma companies across the world focussed on developing the vaccines and bringing out the vaccine in less than 15 months as against a few years for any vaccine in the earlier years. For sure, some of these have been released for 'emergency use', but not without doing the requisite trials as per drug protocols. There is going to be a paradigm shift from the earlier blockbuster drugs, from the earlier mass production to the advent of customized and specialized drugs to a smaller set of patients, which will in other words mean more and more effective solutions to the patients' ailment.
In addition, the world is going to witness the following major trends and disruptions in the pharmaceutical world:
Increased use of technology for new drug discovery
Customized medicines increasingly supported by technology
Technology based Apps that are going to bring the patient closer to the medicos – better interaction in order to shorten the time and real-time patient monitoring
Telemedicine: medicines on the net, backed with online medical consultations
Supply Chains – that need to be strengthened as we are going to see the increased use of biopharmaceuticals medicines requiring stringent temperature controls during the entire length of the drug supply chains to ensure drug product integrity.
Increased use of IT enabled systems in the manufacturing to reduce the drug- human interaction and replaced by technology enabled solutions to ensure GMP compliance, avoiding or rather ensuring that element of human error is kept at bay, and all this will also help in making the manufacturing force at the plant level away from drug exposure effects during the manufacturing processes.
We have noticed that companies across the world are becoming more and more concerned in ensuring that the supply chains do not get impacted due to pharma manufacturing hubs, and in that the companies are trying their best to reduce their dependence for the key starting materials. We are sure that such steps will reduce the dependence, but in the long-run the global dependence will surely remain and the humans need to learn to live with interdependencies for a better world. 
To summarize, following are some of the trends that we see taking shape in pharma space:
Data integrity, connectivity and real time monitoring will remain centre stage in pharma manufacturing and distribution
Complexity in pharma and bio-pharmaceutical drug products will require use of artificial intelligence and technology enable IT system solutions
Pharma space will continue to make use of external resources in terms of Contract Manufacturing Organizations (CMOs) and Contract Development and Manufacturing Organizations (CDMOs)
Modernisation of pharma operations and supply chain, logistics, and
Predictive analytics will spell tactical advantage
The above would certainly provide some food for thought as we go forward in the ever-increasing world, fraught with grave diseases, rare diseases, neglected diseases and the new unknown reasons for origin like the one the world has faced in addressing the pandemic.