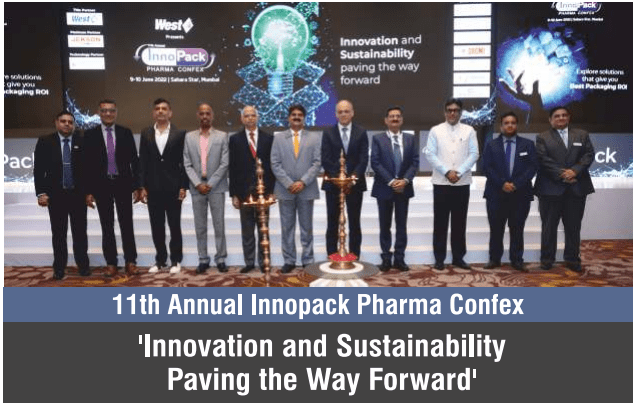 CPhI Conferences' 11th Annual Innopack Pharma Confex presented by West Pharmaceutical Services curated with the 'Innovation and Sustainability Paving the Way Forward' witnessed a reunion of the pharma packaging fraternity.
Organized by Informa Markets, the two-day pharma confex (held from June 9-10, 2022 at the Sahara Star, Mumbai) was marked by the presence of key dignitaries in its unique combination of exhibition floor, semi-scientific conferences and a dedicated spotlight for innovations allowing the pharma packaging fraternity to discover the latest trends and revolutionary technologies transforming the packaging industry.
This two day confex witnessed demonstrations of products and solutions focusing on Innovation and Sustainability. The confex offered a myriad of content-driven sessions on the entire value chain for packaging of drugs and devices along with extensive networking opportunities and innovative crossover solutions to support capital investment decision. It also included Packaging Workshops, a Packaging Leaders Round Table session and the most celebrated India Packaging Awards in its 7th edition.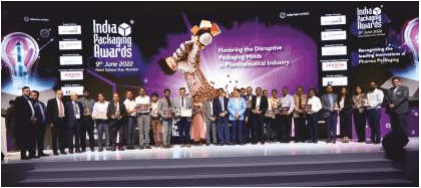 The sessions over the two-day conference was delivered by Vishwanath Swarup, Chief Operating Officer, Bharat Serums and Vaccines Limited; Dr. Aravindan Raghavan, Corporate Head – Global Operational Excellence, Syngene International Limited; Sriman Banerjee, Head of Packaging Development & CDE, R&D Pharma Sci, Takeda Pharmaceutical Company Limited; Rajendra Vidwans, Biopharma Consultant, Ami Polymer Pvt. Ltd.; and Ravi Kumar, Head-Supply Chain , Johnson & Johnson Pharmaceuticals (Janssen), amongst other key packaging experts.