Excellence in Packaging Automation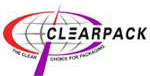 Clearpack wins Excellence in Packaging Automation Award at Innopack, India Packaging Awards on 9th June 2022, Sahara Star, Mumbai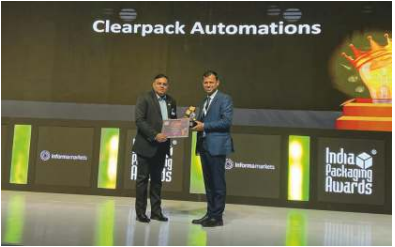 As the leading packaging automation partner, Clearpack has more than three decades of experience in providing end to end packaging automation solutions for many of the world's best-known brands.
Packaging automation is the core of its business. Clearpack started in this domain 30 years ago when packaging automation was not high on agenda for many companies. Clearpack's role has been to help its customers identify bottlenecks in their packaging lines, suggest optimum automation solutions to overcome the same and prioritise implementation of these solutions.
Innovation and adapting to market needs has always been Clearpack's strategy from the beginning. Today, Clearpack supplies very high speed, fully automatic packaging lines from primary filling all the way to end of line packaging including serialization and palletizing.
Clearpack currently is engaged in manufacturing world-class machines in India conforming to high safety and hygienic standards, backed up strong service network and high spare-parts availability.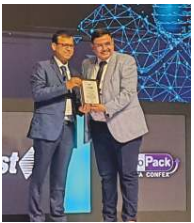 They have recently developed intralogistics automation solutions such as AGVs/AMRs and warehouse automation and smartfactoryworx software for real time monitoring of OEE of existing and new machines. Clearpack's recent projects involving End of Line packaging with Track and Trace for pharma customers are exemplary showcase of their proficiency and deep insight in automation industry.
Setup in 1994 in India with a dream to build a great packaging automation company, Clearpack is currently a 500+ people strong, stable, and well-organized group with network of offices, R&D and production facilities and a dedicated team of packaging professionals across Southeast Asia, India, China, Middle East, Americas and Europe.