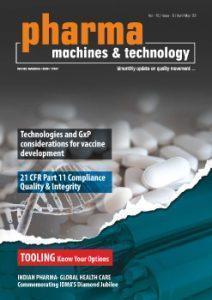 Dear Pharma Pals,
Developing vaccines is not straightforward, given relatively high failure rates and high time and monetary costs required to establish the complex processes, and
capabilities for production. Some of these challenges are outlined in the exclusive in this issue by Dr. Tim Sandle on technologies and GxP considerations for vaccine development.
The path towards vaccine development is strictly controlled, with patient safety and vaccine efficacy as the two key factors. As with any pharmaceutical development, there are technical challenges and regulatory hurdles. Balanced with the possibility of the types of serious illnesses that can be addressed, a careful path needs to be followed in terms of meeting regulatory expectations and with getting products to market speedily.
For past few years, 21 CFR compliance is often discussed in regulated plants of life sciences industry during drug distribution, drug approval, and especially during procurement process of equipment. For quality inspectors also, it's a core area of interest to confirm its compliance during regulatory audits to ensure that no data integrity issue has occurred at any stage of product cycle.
The non-conformance to this clause leads to warning letters and import alerts, inviting trouble and loss of business. The exclusive in this issue on 21 CFR Part 11 Compliance by Navdeep Singh Kathuria discusses how compliance maintains quality and ensures integrity, and how compliance grows business!
Indian Drugs Manufacturers' Association (IDMA) celebrates it Diamond Jubilee (60th year), offering an extraordinary platform for showcasing accomplishments of Indian pharmaceutical industry, besides exploring the boundless opportunities to be future-ready for AtmNirbhar Bharat. Read a review of the
event in this issue.
Harjit Singh Dhaul
Publisher & Editor
error:
Content is protected !!