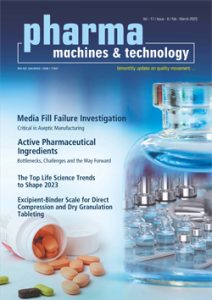 Dear Pharma Pals,
Those who are involved in the aseptic manufacturing, injectable manufacturing, sterile product manufacturing, must be aware that media fill is an essential compliance part of the industry and we have to perform media fills at initial start-up of aseptic filling line as well as periodically. And if we have a media fill failure, it is very important that we must investigate it.
Media fill failure investigation is very critical and it takes lots of efforts, knowledge and experience to conclude that. In the exclusive in this issue on media fill failure investigation, Dhavalkumar Surti, an expert in aseptic techniques, shares his thoughts on how we can effectively investigate media fill failure.
It should not be the case that we are very cautious during the media fill, and very relaxed during our commercial production. Commercial production is our business and we have to be very focused and we must have the same attention as we have during the media fill, reminds Surti.
Yes, the knowledge of our people about our systems, about aseptic manufacturing, about aseptic connection is very, very important, irrespective of they are operating in Grade A, Grade B, RABS, open RABS, closed RABS or isolators.
API development and manufacturing in India has never been taken up seriously, while the business and techno-commercial teams focus on lucrative markets and quick revenue generation – by taking shortcuts and seeing immediate/short term benefits rather than long term advantages. Read the article by Rajni Jha, senior pharmaceutical regulatory, quality and compliance professional, on the bottlenecks, challenges and the way forward in API manufacturing.
As the life science sector evolves, being on top of new trends and regulations is essential for success. Jane Lyons, Country Manager, PharmaLex Ireland, writes on the top life science trends to shape 2023. Also read in this issue the study by Natoli Scientific experts on excipient-binder scale for direct compression and dry granulation tableting.
Harjit Singh Dhaul
Publisher & Editor