Pharmaceutical Challenges and Strategies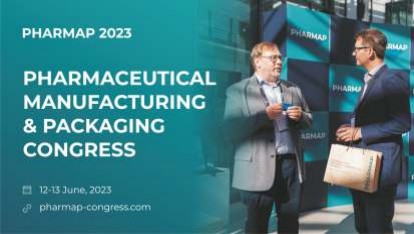 Design and optimization of the supply chain, packaging solutions for security and brand protection, cost-effective technologies towards continuous manufacturing, and transformation of pharmaceuticals with robotic solutions and AI are going to be discussed at the Pharmaceutical Manufacturing and Packaging Congress (PHARMAP 2023).
The Pharmaceutical Manufacturing and Packaging Congress (PHARMAP 2023) is an annual event dedicated to further development of ongoing pharmaceutical trends. The Congress gathers top-level management from pharmaceutical companies of manufacturing, primary and secondary packaging, purchasing, and supply chain and procurement sectors,  CMOs and CDMOs leaders, heads from government and institution on 12-13, June, 2023 in Geneva, Switzerland.
PHARMAP 2023 provides participants with an opportunity both to find cutting-edge solutions, and establish new partnerships. Among the participating companies are Bayer, Zentiva, Pfizer, Merck, Novartis, WuXi Biologics Germany, and others.
"Working with my personal manager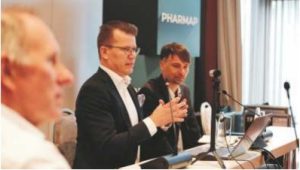 has been amazing. They've been extremely helpful to coordinate back-to-back b2b meetings. My personal manager coordinated my team to ensure that we can actually meet with them and have a productive sit-down conversation," commented Kiefer Eaton, Basetwo, after the previous edition of the PHARMAP.
Moreover, the Congress has a comprehensive agenda. The 2-days business program includes the various types of formats – panel discussions, sessions, and round tables.
"I took part in the session related to Industry 4.0. That topic was really interesting to me because it's connected to the innovation that we are bringing to continuous manufacturing. It makes a link between the two topics because they have to move together in a parallel direction", emphasized Alessandro Cassetti from Janssen (Johnson & Johnson).
The agenda of the PHARMAP 2023 comprises the topics:
Challenges and strategies for pharmaceutical business transformation in 2020-2023      
Supply chain optimisation in pharmaceuticals
GMP requirements from regulatory guidelines
Cost-optimization and agile pharma manufacturing
Pharmaceutical anti-counterfeiting and brand protection
Digital Pharma Manufacturing Revolution: Pharma 4.0
Converting to a "batch-less" world with continuous manufacturing