Plasma Protein Therapies: Niche Industry in India
Despite of large population, India is still importing various plasma products to meet domestic demand. There are only few companies in India engaged in plasma fractionation business. The simplification of policies and regulations on plasma will provide opportunities for the future growth of the market.
India's economy is growing rapidly with 5.5% average gross domestic product growth over the past decade. It is on the way to become the world's third largest economy by 2027. India is second most populous country in world with just difference of around 50,000 people in comparison to China which is on the first row in population as per last census release.
In India, with 1.4 billion people, access to healthcare services is quite challenging and affordability varies to a great degree. Despite of large population, our country is still importing various plasma products to meet domestic demand. There are only few companies in India engaged in plasma fractionation business.
Globally, plasma protein therapeutics market is witnessing a robust CAGR of 7.1%, valued at $27.20 billion and expected to reach $50.4 billion by 2030 as per Strategic Market Research. The India plasma protein therapy market size is anticipated to reach USD 470.6 million by 2030, with exhibiting CAGR of 4.2% during the forecast period.
This market growth is attributed to the increasing number of patients due to immune deficiency disorders, age-related ailments, and post-pandemic patient awareness. The approval of new plasma-derived therapies will also help to increase the demand and acceptance of plasma products. The simplification of policies and regulations on plasma will provide opportunities for the future growth of the market.
Plasma protein therapy is niche segment in India, comprised of plasma proteins which are used for therapeutic indications to treat various life-threatening diseases or disorders. Human plasma derived protein is boon for the patient suffering from genetic or critical disorders. These therapies help to treat patients having medical conditions or deficient in plasma proteins and allow recipients to live healthier life after treatment.
Human blood is the source of plasma which is used to manufacture various therapeutic products. Blood comprises of ~55% plasma (light-yellow colour liquid containing proteins), ~44% red blood cells (RBC) and <1% white blood cells (WBC) and platelets. This blood plasma (non-cellular liquid part) will be used to fractionate various proteins such as Albumin, Immunoglobulins, and clotting factors.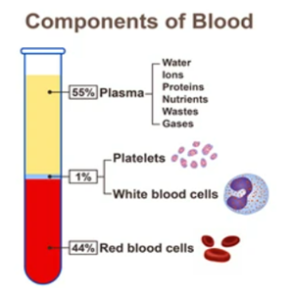 Human plasma can be collected from blood banks through two ways:
1) Voluntary donations and
2) Plasmapheresis.
Plasma collected through mode of voluntary donations is called as "Recovered Plasma" whereas Plasma collected through plasmapheresis is called as "Source Plasma." In India commercially pheresis is not allowed, so plasma is collected only from voluntary donated blood by separating out other cellular components. Blood banks utilize the cellular components (RBC, WBC, and platelets) for various applications as per blood group needs. However, plasma (devoid of cellular components) generally remains unused or surplus in blood banks. This excess or surplus plasma is collected from blood banks by plasma fractionators for clinical / therapeutic use as per "National Plasma Policy" of Ministry of Health & Family Welfare.
There are around 3840 licensed blood banks across the country, which are collecting on an average 11-12 million of blood units in a year. Theoretically, it will make availability of around 1.6-1.7 million litre of plasma in a year, but due to wastages, improper storages and mishandling actual plasma available for fractionation is only around 1.2 -1.3 million litre in a year, which need to improve by implementing robust quality practices throughout supply chain from source to end user. Below graph is depicting number of registered donors and volume of blood collection across India as per last year data.

Human plasma is composed of more than 130 proteins which can be used for various therapeutic indications, but only a few plasma products are developed at commercial scale and others are in R&D pipeline of many companies. Globally, main plasma proteins extracted so far are listed below with their therapeutic /clinical indications: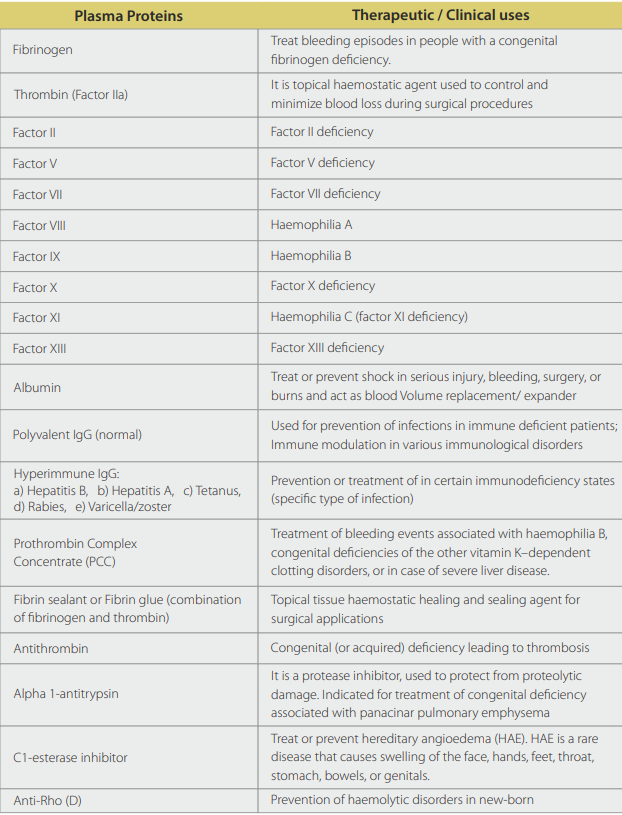 Manufacturing Process & Technology
The technology backbone for plasma fractionation is mainly the Cohn's Process. In late 1940s, Edwin J. Cohn developed the process with series of purification steps to extract the Human Albumin from blood plasma to save life of soldiers in World War-II. Later it came to be known as Cohn's Fractionation Technology. Still continuous improvements and optimization are happening worldwide to enhance yield and extract new proteins.
Manufacturing processes comprises of series of stages to convert raw plasma into finished products. During processing, various strategies are used for separation/purification, which play a critical role for product quality, safety, and efficacy. The main stages of manufacturing are Fractionation, Downstream processing, and Fill-Finish.
Generally, there are two methods used for fractionation/purification stages either in combination or separately:
a) Precipitation based method:
This method includes series of precipitation of different proteins of interest using different concentration of solvent, temperature, pH and ionic strength in sub-zero temperature.
b) Chromatography based method:
This method uses typical purification methodology to separate different proteins based on molecular weight cut off or ionic charge of proteins. The yield and quality are two parameters which determine the strategies for further purifications.
Each methodology has its own benefits and challenges in terms of scale up, yield, quality, and safety. All the activities of manufacturing from plasma storage to finished product should be performed under different classified areas and comply to cGMP requirements defined in Annex 1 of the EU-GMP Guide / WHO-GMP Annex 4, TRS No 961.
Quality Management in Plasma
Quality play's important role from donor selection at blood bank to delivery of final manufactured finished product till patient.

Human plasma is prone to viral contamination, so as part of testing stringent viral screening is necessary in order to ensure highest level of virus safety in manufactured plasma products. There should be validated methods for the testing of virus markers in individual blood/plasma donations, on plasma mini-pools and/or manufacturing pools to confirm viral safety in starting raw materials. In addition to it, as per regulatory requirements, two orthogonal viral inactivation/ removal steps followed at large-scale production process and final finished product testing will be carried out before product release.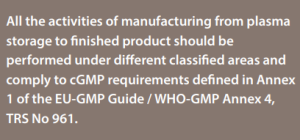 Quality programme should be designed to ensure that each plasma bag used for manufacturing should be traced back from distribution centre to donor level as a part of Look Back policy.
In India, there are set of regulations and guidelines incorporated for blood banks and blood plasma products where still certain areas are ambiguous from implementation perspectives.
1. The Drugs and Cosmetics Rules, 1945 (outlined under the Drugs and Cosmetics Act, 1940):
• Includes human blood under the definition of "Drugs" under Section 2(b)
• Regulates functions of blood banks, which provide recovered plasma for plasma fractionation
• Part XII C specifically regulates the collection and storage of plasma for fractionation
2. WHO-GMP Annex 4, TRS No 941 for the production, control, and regulation of human plasma for fractionation.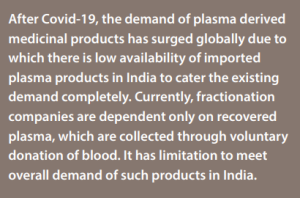 3. The National AIDS Control Organization (NACO), under the Ministry of Health and Family Welfare, to frame policy for access to plasma derived medicinal products and oversee operation of blood banking services in India.
4. National Institute of Biologicals (NIB), under the Ministry of Health and Family Welfare, is responsible for the testing and release of biologicals in India including blood plasma.
5. Hemovigilance Programme of India (HvPI), under National Institute of Biologics, covers the whole transfusion chain from collection of blood and its components to the follow-up of its recipients. Intend of collection of information is to assess unexpected or undesirable effects resulting from the plasma products and to prevent their occurrence and recurrence.
6. Drug Standard Control Organisation (CDSCO) and State Drug Control Organisations for approval of licenses, and enforcement of standard transfusion practices to ensure safe, quality, and efficacious blood and its components in clinical practices.
Way Forward
In order to bridge the gap between demand and supply of plasma derived medicinal products, more plasma needs to be generated within well-coordinated systems across nation and to ensure compliance by upgrading necessary infrastructure in collection, freezing, storage and shipment of this raw material for fractionation.
After Covid-19, the demand of plasma derived medicinal products has surged globally due to which there is low availability of imported plasma products in India to cater the existing demand completely. Currently, fractionation companies are dependent only on recovered plasma, which are collected through voluntary donation of blood. It has limitation to meet overall demand of such products in India.
Source Plasma (plasma collected through process of plasmapheresis) is the need of the hour. A national roadmap and government attention is needed to implement plasmapheresis in India. Its holistic implementation will make our country self-sufficient in plasma derived medicinal products and helps to deliver such life-saving products to needy patients at affordable cost.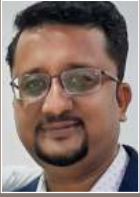 About the Author
Bhavesh V Agarwal has more than 16 years of experience in manufacturing operations, process development and project management. He possesses rich experience in Plasma Fractionation and Sterile Injectables. He has strong experience from lab scale to commercial plant set up, and is a certified Six Sigma Black Belt and Lean Manufacturing professional. He has worked with many reputed companies like Reliance Life Sciences, Intas Pharmaceuticals, Pfizer and Zydus Cadila.