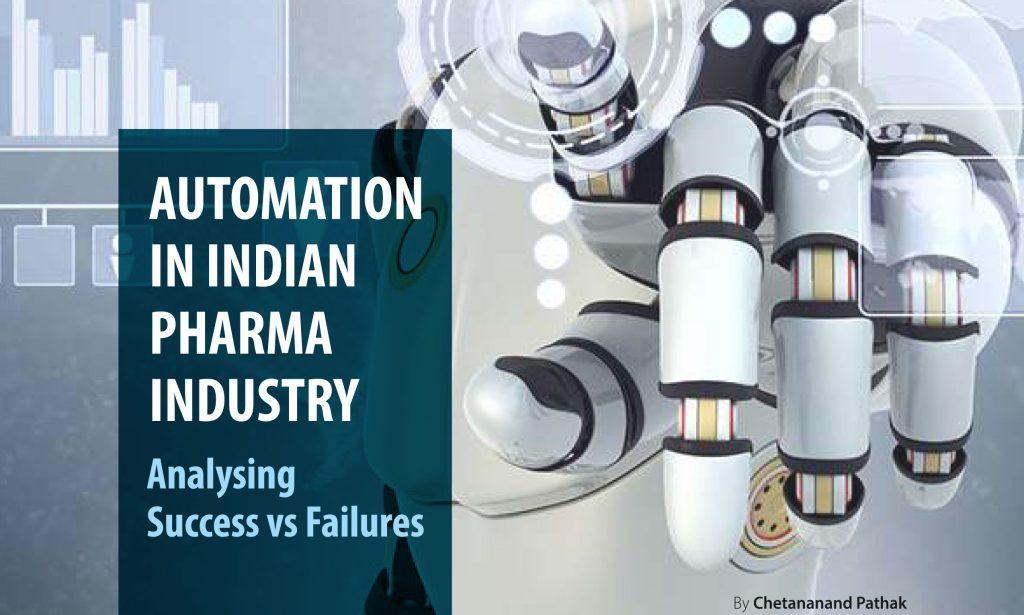 The automations of QA systems and processes are becoming of prime importance these days in Indian pharma industry. A polling done on LinkedIn recently to see how many people in Indian pharma could successfully implement the automation without much obstacles indicated that out of 200 people voted across the industry, 48% agreed that they could implement automations in first attempt. This indicates a good change in the industry in recent years, because 10-12 years back there were very few Indian pharma organizations who were trying to automate their QA systems and processes. If we analyse the second part, where 52% people across industry said that they could not implement automations in first attempt, we may get multiple reasons. 
Based on my experience and discussions with colleagues in different pharma companies who were involved in automation, I could list the following most common reasons:
Management thought process: It is important to understand what the management thought process is, and what they are visualizing as digitalization. There can be two thought processes predominantly:
A few organizations in the enthusiasm to do modernization and automation proceeds to automate everything.
A few organizations may also want to present in regulatory inspections the best picture of their  existing controls in their processes to avoid human errors or human interventions
Industry experts say that irrespective of the thought process of the organization management, if the convenience to users and proper assessment of user acceptance is lacking the efforts may not be successful.
User thought process: It is also important to understand what the users feel as more convenient. Are they comfortable with automation?  Normally user finds difficulty to switch over from paper based system to digital products due to their psychological attachment for many years with paper records.  Users may feel more comfortable while reviewing paper records. They have a permanent attachment with paper. Simple example of this is a newspaper in metro housing societies, where even today we will find multiple people buying newspaper daily even when every news comes at our fingertips on mobile. Exactly same may be the situation with mainly document reviewers in pharma who are more comfortable finding mistakes in paper documents rather than in software.
Visualization of the Management:It is important to know what organization management visualizes as automation of their QA systems and processes. Following are few key aspects to be taken care:
What is the user requirement specification (URS):

User requirement must be clear and specific. For example, whether organization wants full automation or semi automation, whether they want to interphase multiple automated systems/softwares with each other? If something in the manufacturing process goes wrong, whether they want to have automated blocking of the outcome or auto rejection of the product, etc?

Vendor Selection: Once the vision of the organization is clear, they need to select a vendor who is technically strong. The vendor evaluation may also include evaluation of his experience in digitalization of similar processes, validation expertise available, quality of post sales services, troubleshooting expertise whenever required, etc. Again, experts say that vendors for any digitalization or automation in the pharma industry can be either locally developed or a globally known branded digital products.

 
Developing a local vendor: Some organizations prefer to choose local vendors for automations due to multiple benefits as listed below:
Local vendors can sit with the user and understand user requirement very well.
They can customize the digital product as per the user convenience and try to make the product more user-friendly.
Such product is economical as it saves lot of cost compared to globally known digital products. The post-sale service cost or annual maintenance cost is low. The license cost and also the cost towards any modifications required after implementation of such digitalization is low.
Globally known branded product: In contrast to local vendor if we select globally known brand for implementing digital products, it may have very high cost, sometimes as high as 10 times compared to that paid to a local vendor. But such globally known product has certain advantages as listed below:
The automation product is developed considering global standards rather than industry specific user requirements.

The regulatory agencies know the top branded digitalization products in the global market and they know how they are developed at the level of global standards. This may give some benefit in regulatory inspections to give regulators the confidence that an organization is following global standards.

Another benefit of such globally known product is their post sales services, which are available 24 x 7 in most of the cases.
Finally, it is up to each organization to decide what exactly they want – whether they want to invest more and want  comfort during regulatory inspections by following global standards, or they want to save cost by choosing a local vendor to meet their specific needs.
Nowadays we are also observing that a lot of Indian vendors are also getting developed and selling their digital products or software even in the international markets for pharma industries. As learnt through Covid-19 pandemic there is also a need to develop vendors within the country thereby contributing to nation's development, and in such case if local vendors need hand holding to make them understand the global standards or regulatory requirements as Indian industry we should definitely do that.
To a question recently asked in a LinkedIn poll on the choice of vendor for automation of processes and QA systems in Indian pharma industry, 45 % professionals mentioned that internationally known product will be preferred, and 29 % mentioned that they will choose local vendor, while 25% people said that they will develop from their in house team. So it is organization specific choice as to what they want, but the trend in Indian pharma seems to be more on getting readymade products known globally.
Cost considerations: Organization has to visualize cost at the beginning as well as cost post implementation. For example, as mentioned under vendor selection, cost of licenses, annual maintenance cost and cost of modifications after implementation, if not visualized initially, becomes a huge burden and organization may find it less feasible to continue with such recurring cost.
Running parallel systems: Some organizations decide to implement automation and run previous non automated system parallel for few months to gain confidence. But in doing so, the user gets overloaded following two parallel systems, and if the same continues for long time users start feeling inconvenience.
I tried to share my experience in this article. Experience involves discussions with other colleagues in Indian pharma industry. Most of the organizations implement automation of their processes and QA systems, and as they get experienced on it they learn many things. Many organizations even learn through failures to implement and finally they choose some product best suited for their organization culture. Whatever they choose, the most common success stories definitely indicate importance of user convenience.

Chetananand Pathak has 26 years of experience in Quality Assurance and Corporate Quality within pharmaceutical manufacturing environment. As site QA head, led multiple successful regulatory inspections and was involved in selection and implementation of automations in processes and QA systems. Has been a speaker on Digitalization in Pharma. Currently working as Director Corporate Quality & Compliance with Emcure Pharmaceuticals Ltd.