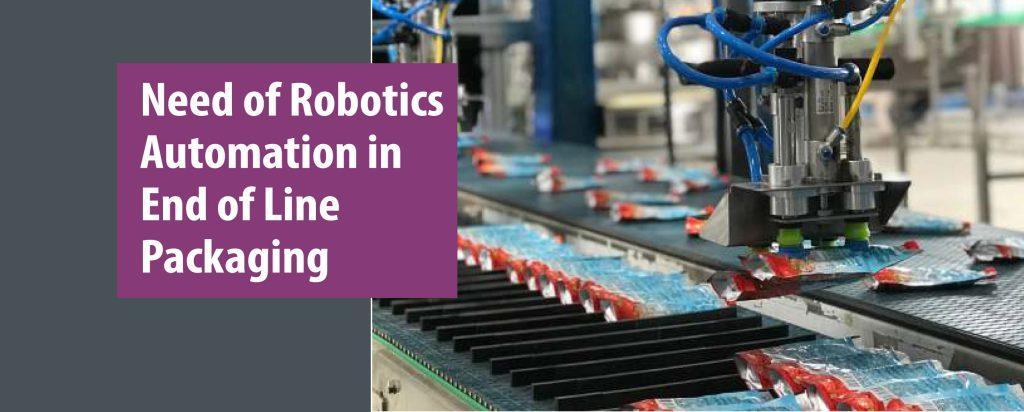 Industrialization of consumer goods companies are moving into next phase of automation in the form of End of line automation. Increased throughput, labor shortage, quality and consumer complaints, supply chain automation demand are the few important factors pushing this automation.
One of the key factors pushing end of line automation in most of the industry is need for boosting efficiency and there by output. This is a key factor driving the end-of-line packaging market. While new production lines are being set up, there is also great need to automate existing low to medium speed lines. Customer desire to modernize the manufacturing plants will benefit the market in general and the technology provider in specific.
While calculating the return on investment for automation, it is very important to know the Total cost of ownership of the equipment. This is as important as the initial automation acquisition cost as this is recurring cost over the period of equipment lifetime. TCO should consider Utilities, labor costs, spare and service cost spread along the length of the life cycle. Any robotic automation for end of line gives excellent benefit in terms of TCO due to its low spare part and maintenance cost due to time tested robots which have very high MTBF records.
Robotic automations are deployable with some modification to do a totally new task. This gives high flexibility and low redundancy factor.
Clearpack has been working with leading companies in the region in developing various robotic based applications.
Primary Packaging
Bottle Unscrambling
Depalletizing
Bottle Feedings
Pick & Place
Tray Loading & Unloading
End of Line Packaging
Carton loading
Case packing
Case sealing
Palletizing