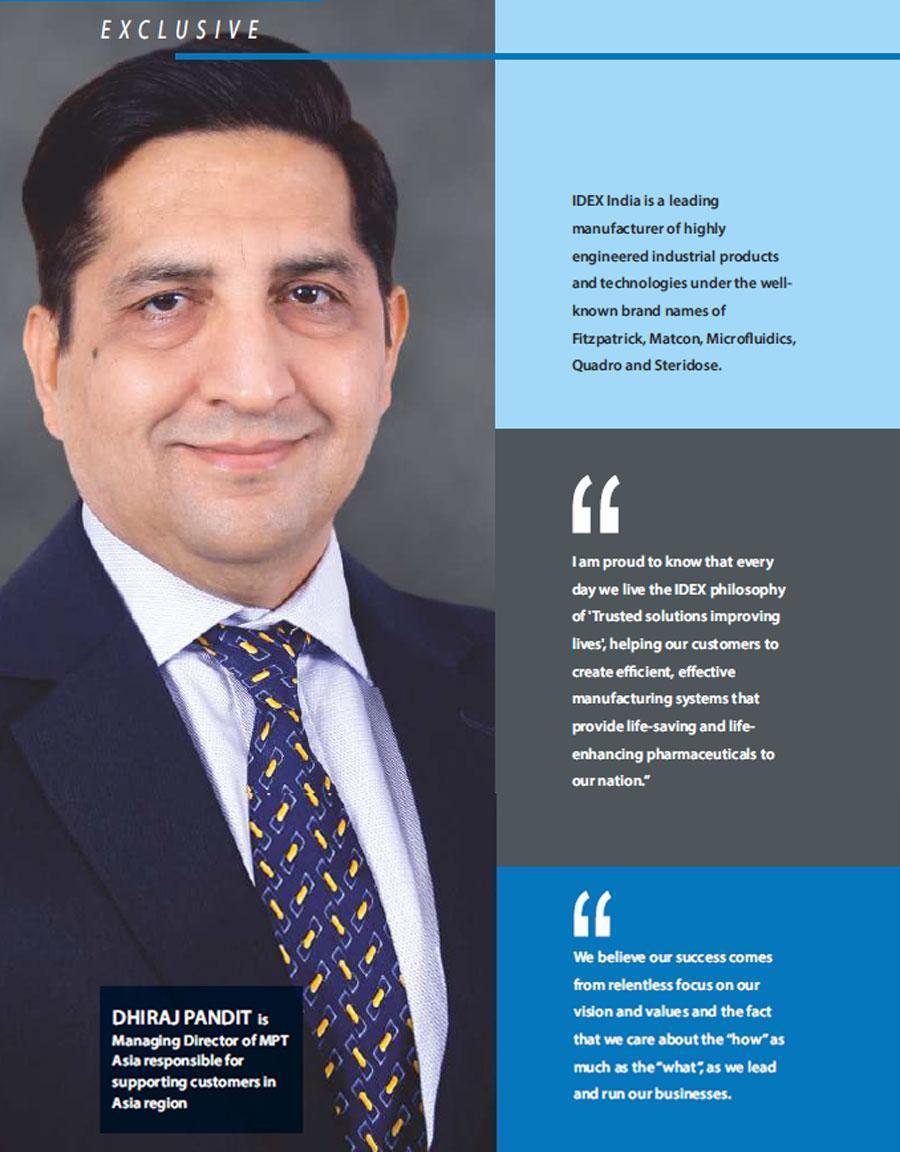 Global Expertise in Material Processing Technologies
IDEX India is a subsidiary of the IDEX Corporation which was founded in 1987 and has become a global leader in applied solutions, with presence in five continents, and more than 6,800 dedicated employees helping customers around the world.
The products produced by the companies in the corporation touch our lives every day – whether it's a life-saving rescue operation, creating lifeenhancing pharmaceuticals or fuelling aircraft, IDEX is a leader in creating enabling technology used in many of the most common everyday activities. "We believe our success comes from relentless focus on our vision and values and the fact that we care about the "how" as much as the "what", as we lead and run our businesses."
The team in India is based in a world class facility of 1,50,000 sq ft in Savli, Vadodara, India. The facility incorporates a highly effective, teamoriented environment that integrates design, engineering, manufacturing, administration, and the industry's latest technology. "We are able to not only provide customers with global products and system solutions, but we also have the autonomy to design and develop solutions that are speciöc to our local market and local customer requirements."
The team comprises front-end sales, technical and service team who are highly qualiöed. They are fully supported and networked with their colleagues located around the world, which helps everyone to keep in touch with not only the local needs, but global trends too. IDEX has a network of channel partners who further help it to support its local customers.
IDEX team is just a call away – 1800 267 9955 (toll free)
"We are able to not only provide customers with global products and system solutions, but we also have the autonomy to design and develop solutions that are specific to our local market and local customer requirements."