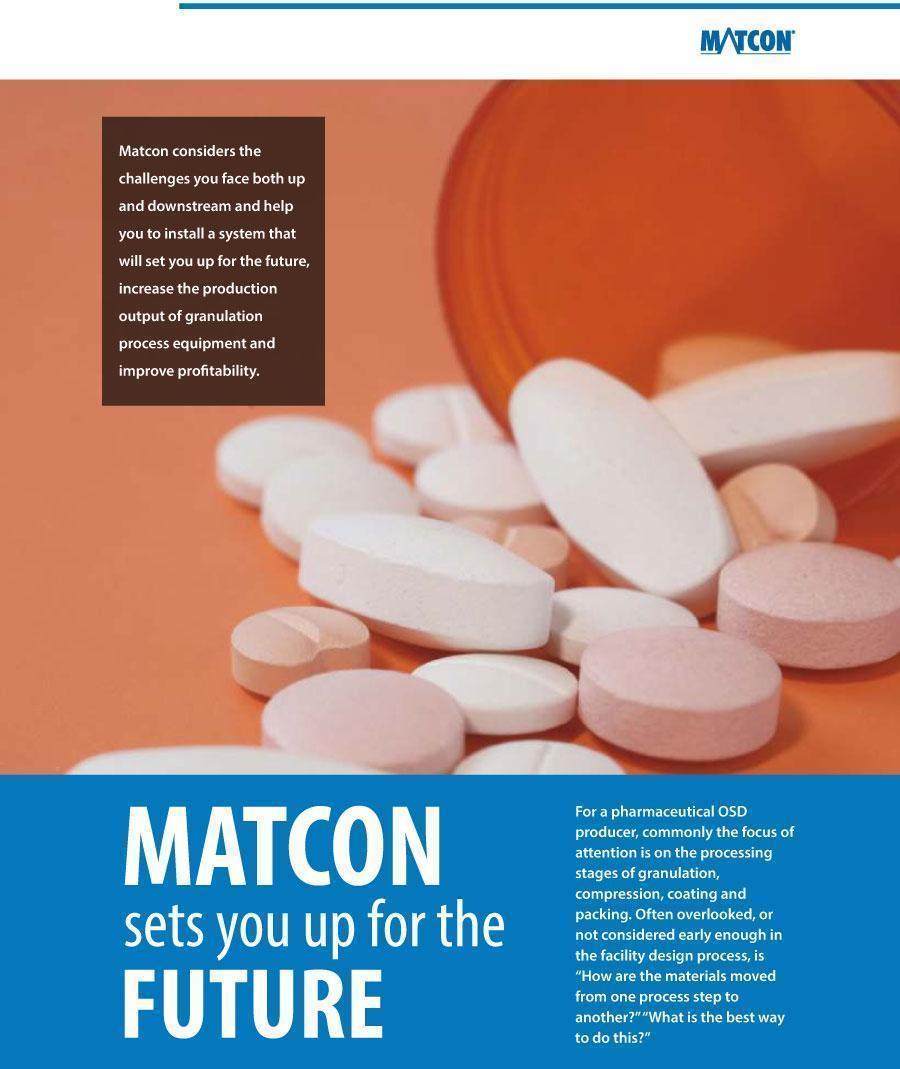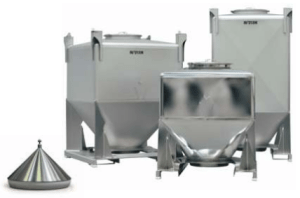 Without fully considering these fundamental questions when designing a facility, the manufacturer not only risks compromising the productivity of a given product line, but also limiting future potential for expanding capability and capacity.
Of course, there is not a 'one size fits all' solution to materials handling, but Matcon IBC systems are extensively used in the Indian and worldwide pharmaceutical sector for transferring powders, granules and tablets. The patented Cone Valve within each IBC can control even the most free-flowing powders, right through to sticky materials, such as metformin, ensuring that the finished product contains the correct measures of ingredients. The valve opens, closes or shuts off the flow, regulating the amount of powder being discharged into the process below. If a problem occurs downstream, production doesn't need to stop, or batches changed.
To meet the pressures of consumer and supplier demand, it is important to be agile if you're going
to compete. Assess your current facility processes by asking yourself:
Are you using updated technologies and flexible equipment?
Are these methods cost and time effective?
Are you able to cope with fluctuating future industry changes and demands?
Now is the perfect time to re-evaluate your pharmaceutical manufacturing operations and start preparing for your future.

One of its esteemed Indian pharmaceutical clients recently commented: "We have been using
Matcon on our site since 2014 and remain very happy with it. We have two identical process units in
adjacent buildings, one which we use Matcon IBCs to feed our compression machines and one which uses a conveying system. The ability of the Matcon IBC to provide a consistent, reliable feed of granules allows us to produce between 15-20% more from the Matcon fed lines as compared to the others."
In the 40+ years' experience helping its customers remain competitive, Matcon has a unique
understanding of the challenges you face in what is an everchanging industry. Matcon considers the challenges you face both up and downstream and help you to install a system that will set you up for the future, increase the production output of granulation process equipment and improve profitability
To find out more visit https://www.idexindia.in/matcon/

INCREASE PLANT VOLUME
by solving powder handling issues

This case study is from a senior executive from one of the
largest ARV manufacturer in the world
OUR SOLUTION IBC with CONE VALVE TECHNOLOGY