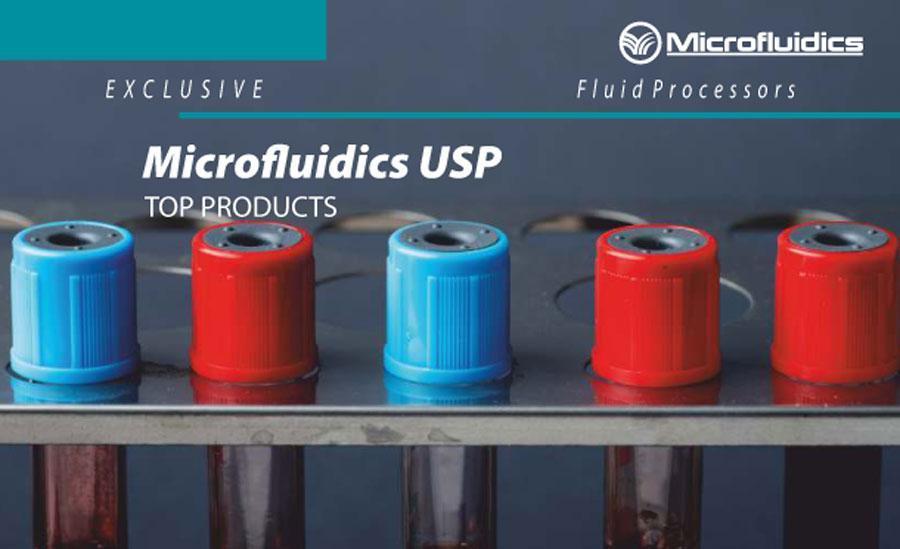 Microfuidizer® processors are more than simply high-shear fuid processors – they are designed specifcally for the pharma & biotech industries to create advanced biopharma and pharmaceutical products.
Currently, some of our customers are using Microfluidizer® technology to produce cuttingedge vaccines with advanced adjuvant production and LNP delivery systems particularly for Covid-19 vaccine development.
In Covid vaccine production, LNPs exhibit strong efficacy and functionality in their ability to deliver fragile mRNA intact and to its target site. Microfluidizer® technology is a proven technology in LNP production because of its ability to achieve precise particle size control. By reducing the particle size from the micron to the nano range scale, LNPs are able to achieve an efficient drug delivery so particles can be quickly released into the target site.
As an injectable drug, these mRNA vaccines are required to be sterile which can be a costly process. Through Microfluidizer's® technology, very narrow particle size nanoparticles are created and can pass through sterilizing filters without losing product or clogging the equipment which hinders production.
For vaccine production, the ability to achieve desired results in the laboratory is successful only if the results can be repeated and produced for global distribution. Microfluidizer® technology is scalable by aligning microchannels in parallel within the Interaction Chamber™, with a single output reservoir. This ensures that the entire product stream experiences identical shear, resulting in consistent quality. Therefore, the same results are repeatable batchto-batch. As an example of how Microfluidics offers a scalable solution in RNA delivery, watch our recent webinar (https://www.microfluidicsmpt.com/blog/a-scalable-solutionfor-the-creation-of-lipidnanoparticles-for-rna-delivery) and see how our customer achieved revolutionary, repeatable results on our M110P and pilot processors and will ultimately scale to our M700 production series.
Last year, we installed an M815 Microfluidizer® processor in India for the production of Liposomal Amphotericin B to produce emergency doses to cure mucormycosis, using this powerful, intravenous anti-fungal medicine. The M815 was selected due to its ability to create on-target nanoparticles with a narrow particle size distribution, which is critical for producing consistent, reliable product.

A further application of Microfluidizer® technology is in the production of nab paclitaxel. As this requires precise particle size control the uniform high shear generated during processing produces repeatable results, a high quality nanoemulsion and tight particle size distributions. If you would like to ??nd out more: (https://www.microfluidicsmpt.com/applications/nanoparticle-albumin-bound-nab-drugdelivery