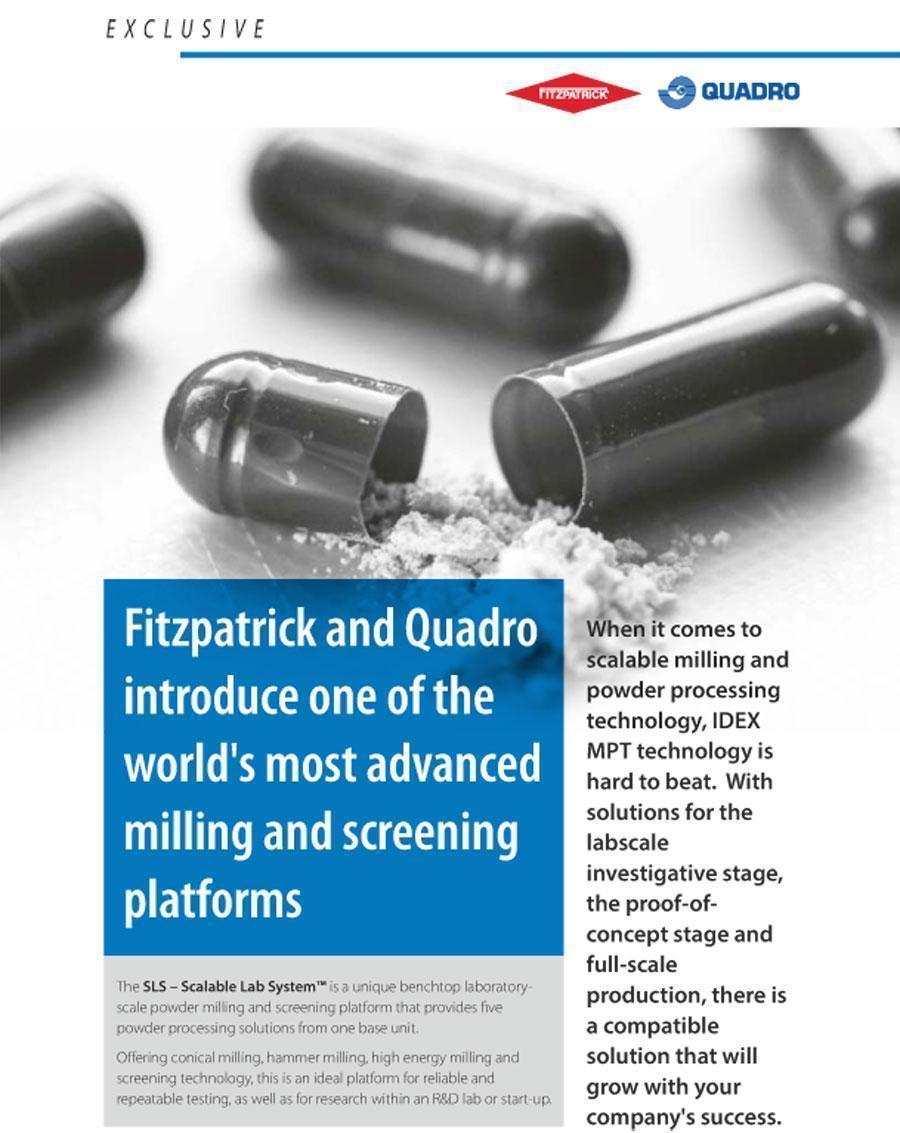 When it comes to scalable milling and powder processing technology, IDEX MPT technology is hard to beat. With solutions for the labscale investigative stage, the proof-of-concept stage and full-scale production, there is a compatible solution that will grow with your company's success.
SLS – Scalable Lab System™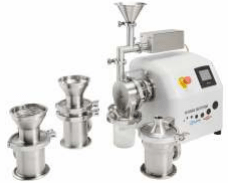 The SLS – Scalable Lab System™ is a unique benchtop laboratory scale powder milling & screening platform that provides five powder processing solutions from one base unit. Offering conical milling, hammer milling, high energy milling and screening technology, this is an ideal platform for reliable and repeatable testing, as well as for research within an R&D lab or start-up.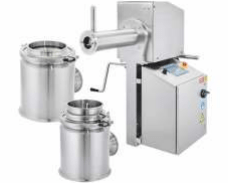 When it comes to scaling up and proof of concept work, the newly launched Mid-Size SDx™ Series affords provides the easiest path from research & development through to full production. Offering multiple milling and screening technologies on a single, common drive it offers a cost effective, space saving solution to commercial scale up. The Mid-Size SDx™ improves on-target PSDs by 30 – 50% over similar technologies. It is the örst conical mill and security screener with a greaseless gearbox in the pharmaceutical milling industry that safeguards batches for enhanced operator and product safety. Proprietary Comil® screen designs can improve processing efficiencies over comparable equipment. And now, with the introduction of the patented high-efficiency screens – capacity throughput can be increased by up to 50% and milling temperatures lowered by as much as 30%, depending on product and equipment set-up. This cutting-edge technology on a single common drive affords effective, reliable, efficient & scalable powder processing technology.
Production-Scale SDx™ Series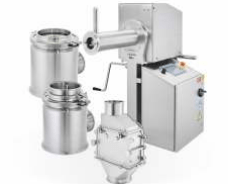 The Production-Scale SDx™ Series platform offers three distinct powder processing solutions on one common drive, providing the ability to easily transfer between conical milling, security screening and hammer milling, improving production efficiency and removing bottlenecks. Once again this platform has a greaseless gearbox offering reassurance of performance.All the platforms use SMARTdetect™ Technology which instantly recognizes the head being installed and automatically makes the necessary RPM modiöcations, ensuring the equipment operates within the pre-set minimum and maximum RPM for each speciöc technology. This enables the user to easily navigate between the various heads without the need of resetting complicated parameters. Reduced Capital Investment & Cost of Ownership comes from the fact that each model offers multiple functionalities on a single common drive platform, offering the lowest long-standing cost when compared to the purchase of individual units
To learn more, visit https://www.idexindia.in/quadro/milling/ or give a call on 18002679955(Toll Free) or drop an email on info.fmt@idexcorp.com.